prop design
---
Prop and weapon designs for "Honcheon Recoil", a personal project set in a fantasy Joseon Dynasty.
Weapons are crafted to specifications of the user, with tassels that mark that status and identity of the owner.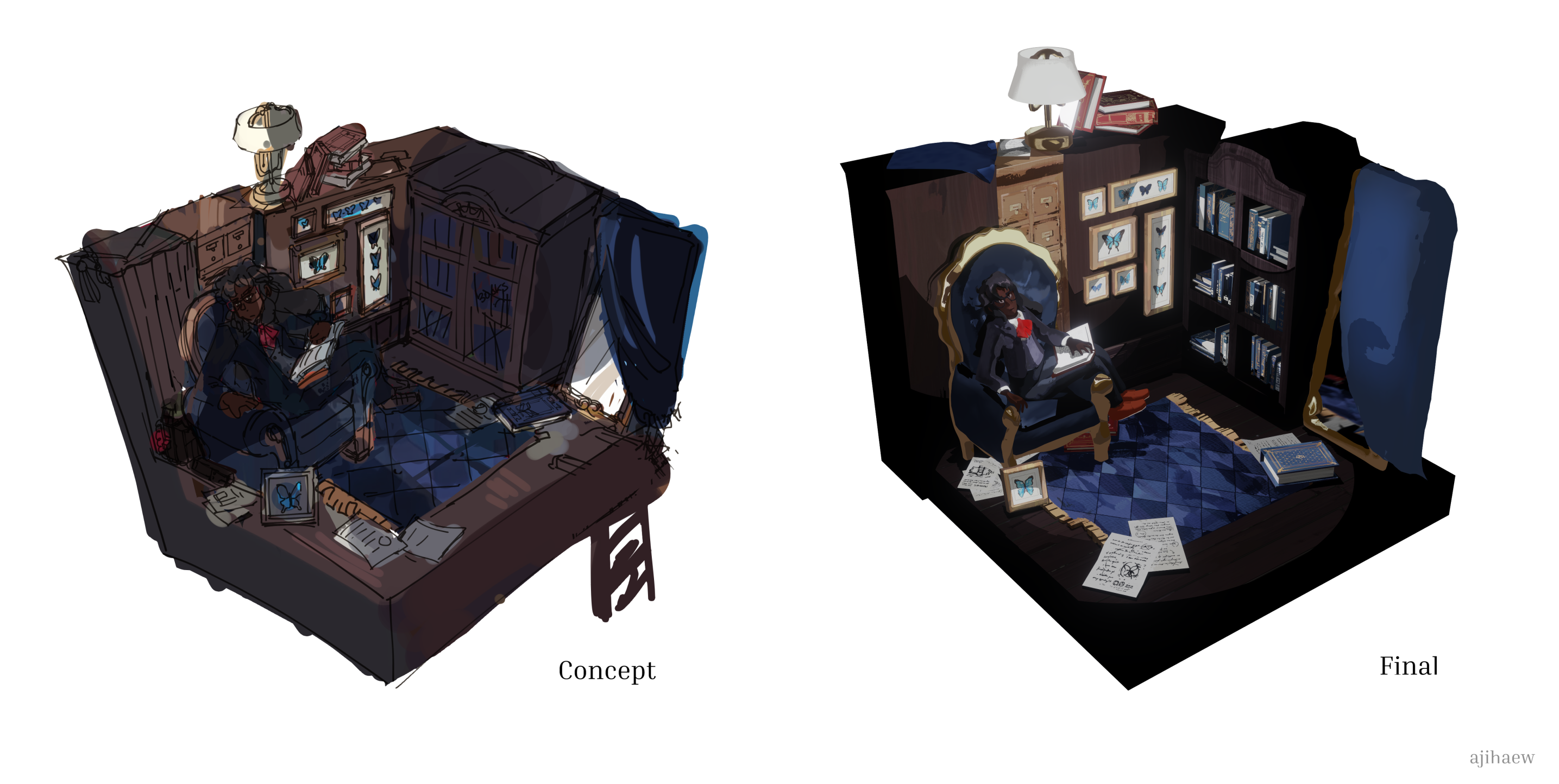 Designs for a ZBrush & Blender concept project. The basis of the project was a home base for a roguelite RPG where the protagonist attempts to escape a sprawling library.
Detailed zoom-ins for "Private Ear" assets, a BRGD murder mystery game. Evidence used to solve a murder in a fishing hut.
Collectibles for "Palace of Fortune". Objects were based off a mixture of high status artifacts and everyday items of the Tang Dynasty.